Veneer Conference Tables
Greg Pilotti Furniture Makers is proud to use wood veneer when we manufacture our conference tables, boardroom tables and coordinating furnishings. As woodworkers, we love the natural beauty of wood veneers and the unique character of every piece. But why, you might be wondering, is veneer so popular, and why should I consider it for my next conference room table?
The answer is pretty simple. Wood veneer furniture can be made in designs and styles that solid wood can not. Subtle, and sometimes not-so-subtle, shifts in color and grain are common. Edges may be solid wood. Table tops can be made from unique woods and complicated patterns that are not available in a traditional solid wood. This can lead to a table that is extremely unique and unaffected by seasonal wood movement. In short, every piece is completely unique, just like the tree it once came from.
What to Know About Wood Veneer Tables
Veneer is sliced from large pieces of solid wood to create a very thin wood sheet. This process allows for the use of very hard to get woods and to create designs that aren't possible with solid wood. Veneer tables do not have wood movement with the seasons while still utilizing the natural beauty and character of wood.
Wood veneer looks stunning in a wide array of decor styles. For example, a straight grained oak veneer conference table adds clean wood element to a light-filled contemporary space. Since the veneer can be arranged in ways that solid can not, there are endless designs possible for a stunning table top. As a standalone furnishing in an office, a veneer table is sure to be a conversation-starter you'll return to again and again.
If you're interested in ordering a veneer conference table for your office, let us know. We can source beautiful veneer and handcraft it to your precise needs. From a boardroom table with tech access points to matching furnishings placed throughout your office, we're ready to help.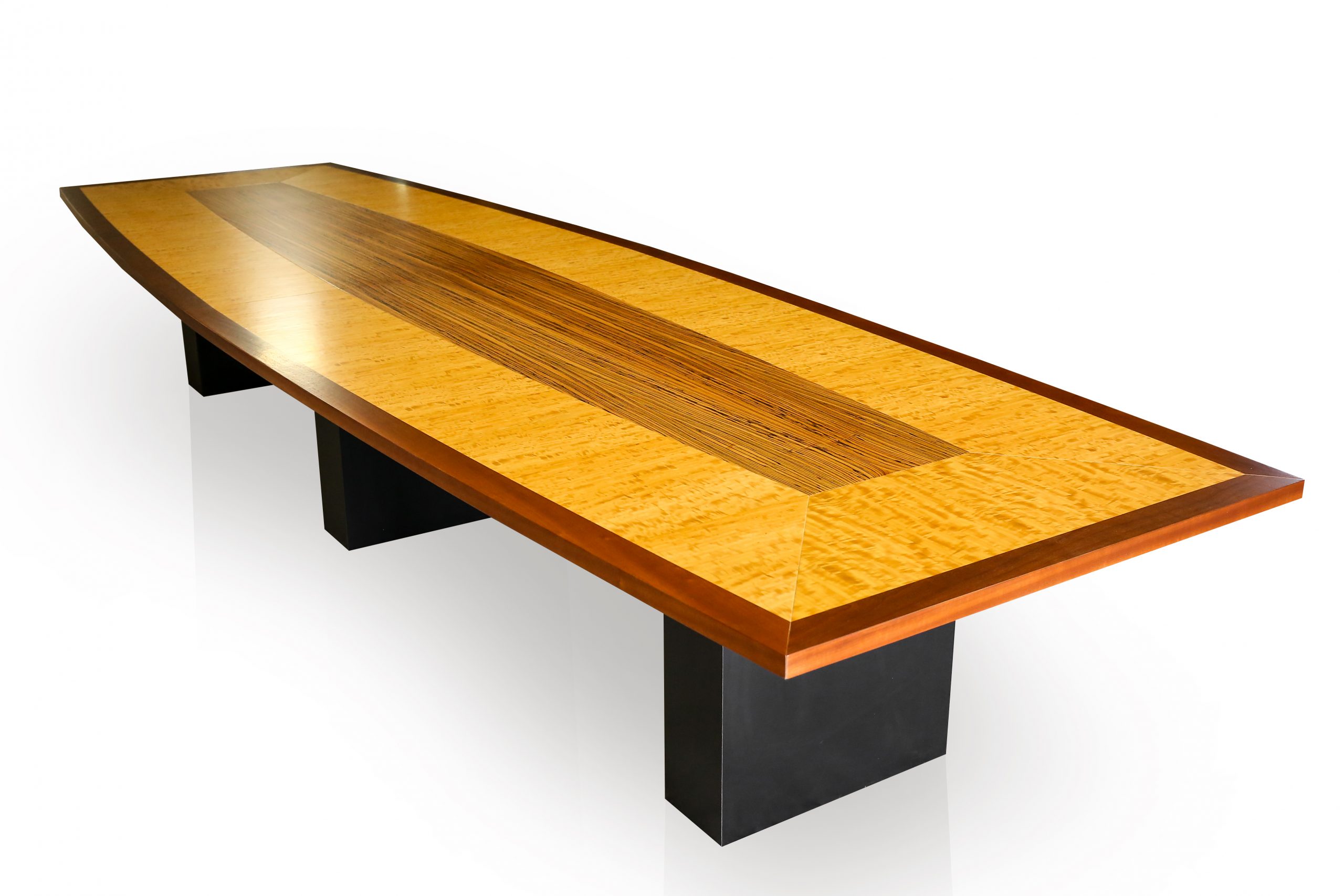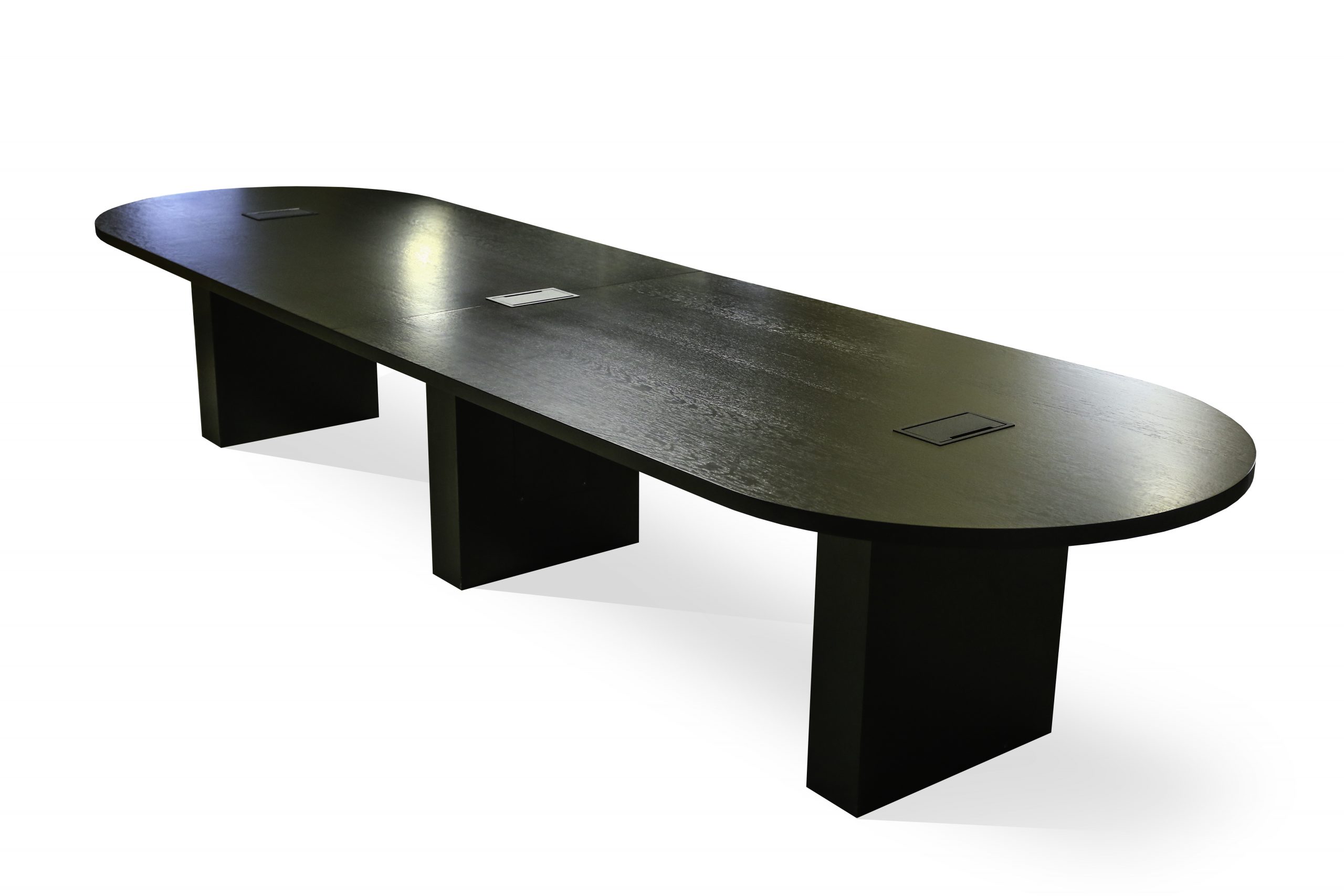 How to Order a Wood Veneer Boardroom Table
We make it easy to order custom furnishings that will make a statement in your office. Here's how we work:
We'll schedule a call to find out what you need. We'd love to hear more about your office. Where do you plan to put your table and how do you want to use it? Does it need media access and power access, and how many should it seat comfortably? We will design your reclaimed wood conference table for your precise needs.
We'll price your table and deliver drawings and samples. Once you pay your deposit, we'll get to work. You can expect to get drawings and samples from us a few days after our initial conversation. We'll proceed with the build once we have your design approval.
We'll deliver your table via white-glove service. The only thing better than ordering a custom reclaimed wood table is getting to use it! We'll have your table delivered your table straight to you with white-glove service. Greg Pilotti Furniture Makers ships nationwide.
Contact Us for More Information
For more information about our craftspeople or the wood veneer we source, give us a call at (484) 712-5178.